WHITE PAPER
A CLO's Guide to Communities of Practice and Digital Credentials
Participation, Creation, Recognition, and Visualization of learning are the four pillars of social learning. Here's how Participate uses Micro-credentials within Communities of Practice to make learning social.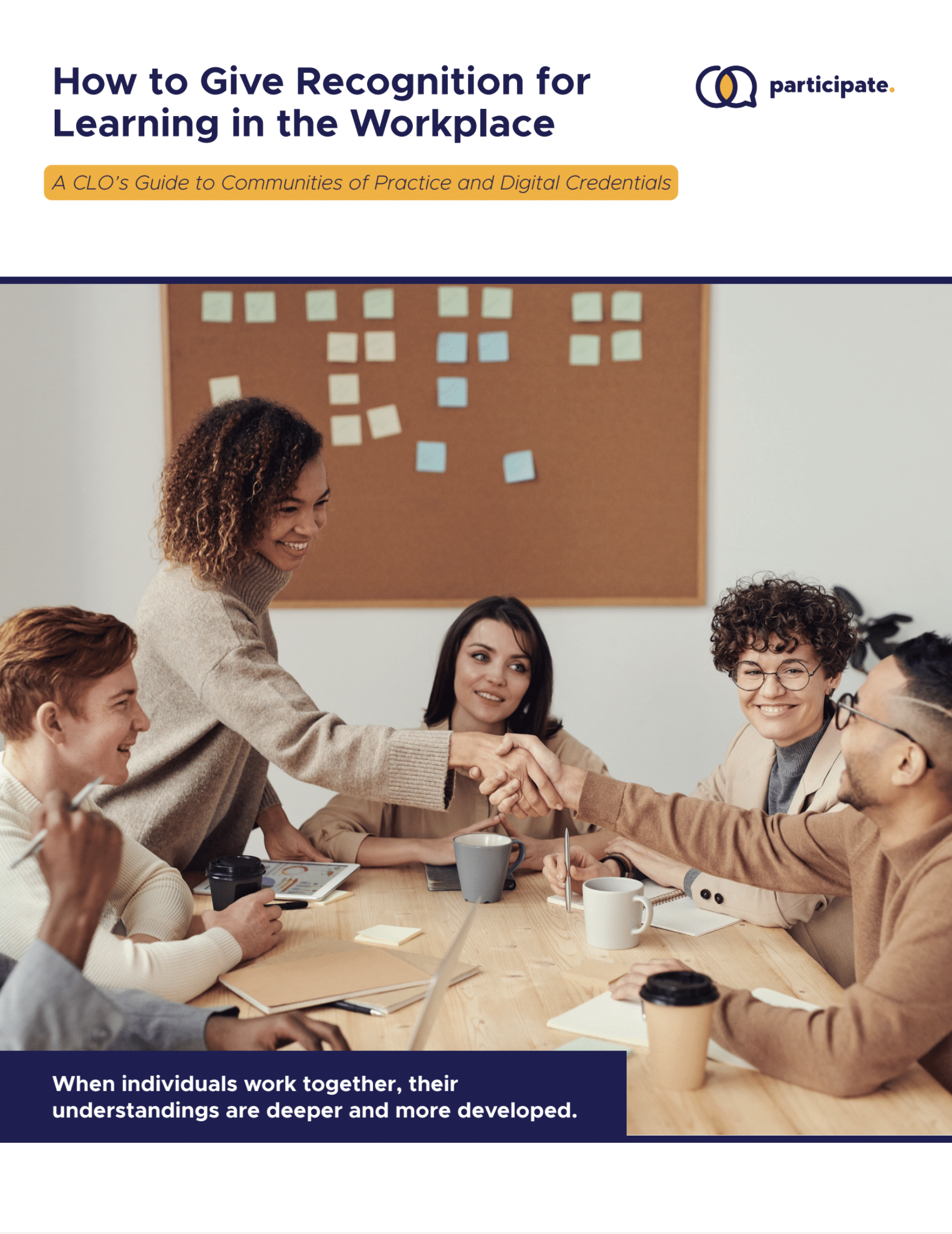 TESTIMONIALS
What our customers say
"Participate not only allows the PASO program a very necessary upgrade, it also exposes the students to online learning, preparing them if they choose to continue with higher educational studies."
"We are thrilled to partner with Participate to create Communities of Practice within the Indiana eLearning Lab. We know collaboration is key for encouraging educators and families that we are all in this together, and the Communities make this possible!"
"What I look forward to most in my partnership with Participate is that they are not a nameless subdivision of a major corporate software company, but founded and led by educators who are committed to building an ecosystem to reform how we, as a society, help youth people reach their full potential free from discrimination and structural racism."